panzerhud
Download panzerhud (29.23 MB)

Last Updated: 27-10-2021
Description
Simple competitive orientated hud
---
Credits
Elements incorporated from:
M0rehud - base hud
Broesel - medic charge label
Phouhud - main menu elements
Rayshud - control points
M0rehud black - server welcome, ready panels and other.
sunset hud - payload track panel
ty 2 buud for olive buff cross
ty zhern for feedback
Special Thanks
Hypnotize for all the helpful explanations
junnu for all the help at the start and inspiration
| Operating System | Supported? |
| --- | --- |
| Windows | |
| Mac | |
| Linux | |
| Resolutions | Supported? |
| --- | --- |
| 4:3 | |
| 5:4 | |
| 16:9 | |
| 16:10 | |
| Miscellaneous | Supported? |
| --- | --- |
| Custom Fonts | |
| Custom Menus | |
| Extra Scoreboards | |
| HUD Crosshairs | |
| Minmode Toggle | |
| Streamer Mode | |
| Custom Materials | |
| Easy Customization | |
| Gamemodes | Supported? |
| --- | --- |
| Tournament | |
| Competitive | |
| Arena | |
| Attack/Defend | |
| Capture the Flag | |
| Control Points | |
| Domination | |
| Halloween | |
| King of the Hill | |
| Mannpower | |
| Mann Vs. Machine | |
| Passtime | |
| Payload | |
| Payload Race | |
| Player Destruction | |
| Robot Destruction | |
| Special Delivery | |
| Territorial Control | |
24/06/2021
-Added more customizations
19/07/2021
-Fixed Renogare Main Menu
-Fixed Small numbers customization for minmode and non minmode
-Added font customization for Damage Numbers and Last Damage Done including sizes for each font
15/08/2021
-Fixed call vote/report player/mute player buttons on main menu
-Fixed and made customizations simpler and easier
-Updated Default Matchhud style
-Tweaked a few colors and animations
-Updated Killfeed style
16/08/2021
-Added more backgrounds for menu
27/10/2021
-fixed default matchhud time added position
-updated respawn timers style
Developer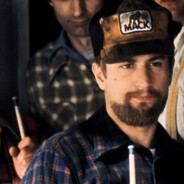 Member
---
Personal Message
Steam Profile
Twitter
User Comments
25 Comments
---
---
Maybe change the main menu background. There also appears to be a bug where there is a "yellow crosshair" when I pull up the scoreboard.
---
Posted 11-06-2021, 09:41 PM
---
Hey Wand, the yellow crosshair isnt a bug, but you can turn it off if you wish (resource>ui>scoreboard.res and then look for knuckles crosshairs section and set visible to 0)
---
Posted 11-06-2021, 10:16 PM
---
Hey, it's a really cool hud, i only had 1 problem with the scoreboard showing like this
https://imgur.com/a/g8HEV01
, do you know what may it be?
---
Posted 12-06-2021, 09:55 AM
---
Hey teppelin, thank you for letting me know, i will fix it for the next version
---
Posted 13-06-2021, 06:42 PM
---
i get comp players like top lead empty lives but oh my god this hud is just so empty, like theres nothing to it, the main menu screen is just a flat color and once again, theres no friends list
---
Posted 18-06-2021, 11:51 AM
---