m0re Hud
Download m0re Hud (7.57 MB)

Last Updated: 07-12-2022
Description
Clean, functional and minimalistic HUD created by m0re.
I have been maintaining this HUD for a long time while always trying to keep it as close as possible to the original version everyone loves.

Screenshots
Wiki
GitHub
TeamFortress.TV
---
Credits
m0re: creator of the HUD
Wiethoofd: Uber Counter
Waldo, quickkennedy, SgtPugs, Peaches: Speedometer
Gunblade, Zimmy, NinjaDC, Zen: for updating this hud before I picked it up
| Operating System | Supported? |
| --- | --- |
| Windows | |
| Mac | |
| Linux | |
| Resolutions | Supported? |
| --- | --- |
| 4:3 | |
| 5:4 | |
| 16:9 | |
| 16:10 | |
| Miscellaneous | Supported? |
| --- | --- |
| Custom Fonts | |
| Custom Menus | |
| Extra Scoreboards | |
| HUD Crosshairs | |
| Minmode Toggle | |
| Streamer Mode | |
| Custom Materials | |
| Easy Customization | |
| Gamemodes | Supported? |
| --- | --- |
| Tournament | |
| Competitive | |
| Arena | |
| Attack/Defend | |
| Capture the Flag | |
| Control Points | |
| Domination | |
| Halloween | |
| King of the Hill | |
| Mannpower | |
| Mann Vs. Machine | |
| Passtime | |
| Payload | |
| Payload Race | |
| Player Destruction | |
| Robot Destruction | |
| Special Delivery | |
| Territorial Control | |
m0rehud 6.3
- Added support for last TF2 MvM Update
- Friends List in now toggleable by using the Friends button in the main menu
- Added Speedometer Customization
- Hopefully fixed respawn label appearing broken for some users
- Fixed Ready Up check image missplacement
- Added back MvM wave rating to scoreboard
- Removed control point cap highlight
- Improved Item Meters positioning
- Removed console errors spam caused by HUD elements
- General cleanup and improvements
m0rehud 6.2
- Fixed Match Status FPS Loss
(The "HealthIcon" element missing the "visible" "0" command can drop up to 15 FPS on average)
- Adjusted Font Size Based On The Resolution
(When the 1440p font was introduced with the last update it caused the lower resolutions to have a way bigger font than intended)
- Added m0re Color Themes
- Added a null.wav To Prevent The Console Error Spam
- Other Small Fixes (FieldName Changes etc...)
m0rehud 6.1
- Tweaked font size for 1440p or higher resolutions
- Added customizations for the TargetID
- Fixed player rank at the end of the match showing a broken label
- Fixed purple sourcescheme customization
- Fixed UI for pd_farmageddon
- More improvements and general files cleanup
m0rehud 6.0
- Added Optional Fonts
- Added A-D Key shortcuts to the item selection screen
- Fixed MapInfo menu missalignment
m0rehud 5.9
- Insane ammount of little fixes and imporvements I didn't keep track off (I made these changes in the last months so they got kinda lost)
- Added new customizations for a matchstatus featuring player names and a matchstatus featuring static health colors
- Added new customizations for some different health and ammo animations styles
- Added new customizations for head counters
- Redesigned some elements to fit more the overall style of the HUD
- General code cleanup, performance improvement
Developer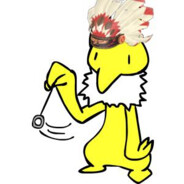 Moderator
---
Personal Message
Steam Profile
Twitter
User Comments
186 Comments
---
---
This is my favorite new hud! Definitely love the font, the colors, and the overall cleanliness of it.
Is there any way you can add the highest killstreak into the winpanel?
---
Posted 09-06-2016, 09:18 AM
---
If i can find a way to add it without changing the whole winpanel, why not!
---
Posted 10-06-2016, 04:48 PM
---
It look so cool! Gonna try it out. Hope you won't discontinue this HUD.
---
Posted 11-06-2016, 12:42 PM
---
funny how it's called moreHUD but on the main menu it shows less ( ͡° ͜ʖ ͡°)
---
Posted 23-07-2016, 03:12 PM
---