flareshUI-Green
Download flareshUI-Green (14.68 MB)

Last Updated: 18-07-2022
Description
flareshUI-Green is an heavily edited version of Yahud-5MD, made for competitive but works for casual as well.

Custom class icons don't work in casual and other server due to sv_pure limitations, sorry!
MvM scoreboard is also broken :/
---
Credits
YAHUD-5MD, Created by: Whayay. Edited version by Hypnootize. (Base hud)
Yttrium's High Res Class Select Images (https://www.teamfortress.tv/52291/high-r...ect-images)
flareshUI (Default), Created by: me (Green is an edited version of the default version)

Please note that I am editing huds with out the makers permission, any element from any other huds are credited. Get in contact with me if you want me to delete / edit your hud elements.
Special Thanks
Thank you to my flareshUI enjoyers and testers.
Creamy
Tomo
Joe
| Operating System | Supported? |
| --- | --- |
| Windows | |
| Mac | |
| Linux | |
| Resolutions | Supported? |
| --- | --- |
| 4:3 | |
| 5:4 | |
| 16:9 | |
| 16:10 | |
| Miscellaneous | Supported? |
| --- | --- |
| Custom Fonts | |
| Custom Menus | |
| Extra Scoreboards | |
| HUD Crosshairs | |
| Minmode Toggle | |
| Streamer Mode | |
| Custom Materials | |
| Easy Customization | |
| Gamemodes | Supported? |
| --- | --- |
| Tournament | |
| Competitive | |
| Arena | |
| Attack/Defend | |
| Capture the Flag | |
| Control Points | |
| Domination | |
| Halloween | |
| King of the Hill | |
| Mannpower | |
| Mann Vs. Machine | |
| Passtime | |
| Payload | |
| Payload Race | |
| Player Destruction | |
| Robot Destruction | |
| Special Delivery | |
| Territorial Control | |
Version 1.5 18/07/2022
Fixed spy knife and mvm sapper meter overlapping with some other hud elements.
Updated TargetID to be floating HP supported.

Version 1.4 Changelog
Updated TargetID name to be more centered and slighty more positioned higher.
Updated Scoreboard's teamscore's to be bigger.
Updated Instruction Manual.
Deleted lot of unused files.
Others that I forgot.

Version 1.0 Changelog:
added frogs :)
Updated Health and Ammo Posistion to be higher.
Updated Health and Ammo text to be smaller.
Updated Engineer metal count to be higher.
Updated Spy disguesed as to be above his item meters.
Updated server & round time bg to have rounded edges
Removed buff / hurt health bg
Changed ammo in clip to be mint colored.
Made the TargetID more spectating / casting friendly like.
Moved Frontier justice / Diamond back crits to centered.
Others that I most likely forgot
Developer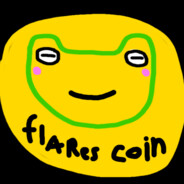 Member
---
Personal Message
Steam Profile
Twitter