cutehud
Download cutehud (5.11 MB)

Last Updated: 09-08-2022
Description
based off rayshud, takes heavy inspiration from reizu's krunker css
---
Credits
rays - rayshud
hypnotize - hypnotize hud
whisker - budhud
Nokk - ahud
| Operating System | Supported? |
| --- | --- |
| Windows | |
| Mac | |
| Linux | |
| Resolutions | Supported? |
| --- | --- |
| 4:3 | |
| 5:4 | |
| 16:9 | |
| 16:10 | |
| Miscellaneous | Supported? |
| --- | --- |
| Custom Fonts | |
| Custom Menus | |
| Extra Scoreboards | |
| HUD Crosshairs | |
| Minmode Toggle | |
| Streamer Mode | |
| Custom Materials | |
| Easy Customization | |
| Gamemodes | Supported? |
| --- | --- |
| Tournament | |
| Competitive | |
| Arena | |
| Attack/Defend | |
| Capture the Flag | |
| Control Points | |
| Domination | |
| Halloween | |
| King of the Hill | |
| Mannpower | |
| Mann Vs. Machine | |
| Passtime | |
| Payload | |
| Payload Race | |
| Player Destruction | |
| Robot Destruction | |
| Special Delivery | |
| Territorial Control | |
- fixed background
- added hitmarker
- empty friend is a plus symbol
- fixed context menus
- fixed many dx8 issues
- temporary payload fix
- main menu improvements
- chat icons
Developer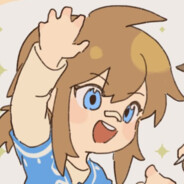 Member
---
Personal Message
Steam Profile
Twitter
User Comments
43 Comments
---
---
Ok, new problem. Trying to leave servers just closes the game. I know this comes from the feature added where it doesn't give you a pop up asking to close the game on the main menu, but this is a little annoying.
---
Posted 31-07-2022, 05:23 AM
---
@Fas_Dan
the "cutehud" label will reload the game and play a sound of my friend screaming. should work great.
---
Posted 02-08-2022, 03:13 AM
---
@Zaukster
you are using the quit button. on the bottom of the screen is the disconnect button.
---
Posted 02-08-2022, 03:14 AM
---
@Sectus
i dont seem to be able to fix this issue, so i've moved the capnumplayers to the right of the bar. im sorry if this change took a very long time. download the latest github version to see the change.
---
Posted 02-08-2022, 03:26 AM
---
@quickkennedy
my bad for not noticing the disconnect button. Also, how can I remove the transparent viewmodels? I don't like em very much.
---
Posted 02-08-2022, 05:44 AM
---
@Zaukster
go to customizations/enabled and move or delete the "transparent viewmodels.res" file
---
Posted 03-08-2022, 06:42 PM
---
hud is cute, great job! i'd really like to see a stats page in the backpack if you continue to work on this, thanks :)
---
Posted 05-08-2022, 01:30 AM
---
It's a cute hud but I feel like it's a bit "too much in your face" for me
---
Posted 05-08-2022, 08:31 AM
---
@ezzie
the stats page did exist but i felt was far too annoying to upkeep, took up too much space, and overall made me feel crappy whenever i looked at it. as the huds design is to be """calming""" i have tried to minimize most things that could potentially cause rage for me (simplifying dominations, removed quit prompts, etc.) so i do not think the stats page will come back unless as a customization.
---
Posted 09-08-2022, 04:28 PM
---
Im into getting wedgies humiliation and slave work forced slave work btw1 also into musk sweat and armpits the last one idk why i just got into it T^T
So whoever wants to punish this slut here just ask to dm me
---
Posted 10-08-2022, 08:13 AM
---