cutehud
Download cutehud (5.11 MB)

Last Updated: 09-08-2022
Description
based off rayshud, takes heavy inspiration from reizu's krunker css
---
Credits
rays - rayshud
hypnotize - hypnotize hud
whisker - budhud
Nokk - ahud
| Operating System | Supported? |
| --- | --- |
| Windows | |
| Mac | |
| Linux | |
| Resolutions | Supported? |
| --- | --- |
| 4:3 | |
| 5:4 | |
| 16:9 | |
| 16:10 | |
| Miscellaneous | Supported? |
| --- | --- |
| Custom Fonts | |
| Custom Menus | |
| Extra Scoreboards | |
| HUD Crosshairs | |
| Minmode Toggle | |
| Streamer Mode | |
| Custom Materials | |
| Easy Customization | |
| Gamemodes | Supported? |
| --- | --- |
| Tournament | |
| Competitive | |
| Arena | |
| Attack/Defend | |
| Capture the Flag | |
| Control Points | |
| Domination | |
| Halloween | |
| King of the Hill | |
| Mannpower | |
| Mann Vs. Machine | |
| Passtime | |
| Payload | |
| Payload Race | |
| Player Destruction | |
| Robot Destruction | |
| Special Delivery | |
| Territorial Control | |
- fixed background
- added hitmarker
- empty friend is a plus symbol
- fixed context menus
- fixed many dx8 issues
- temporary payload fix
- main menu improvements
- chat icons
Developer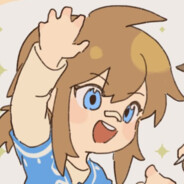 Member
---
Personal Message
Steam Profile
Twitter
User Comments
43 Comments
---
---
damn bro it's very beautiful this type of hud is very nice to use, my pc doesn't run huds like this even though it's simple but luckily it did, even more enjoying playing at dawn it's pretty cool
I would love to see another hud like this that runs on my pc and have a good night, good morning or good afternoon (I don't know what time it is there, sorry)
---
Posted 12-07-2022, 02:10 AM
---
Is it possible to have the text Greek instead of Japanese
---
Posted 12-07-2022, 07:12 AM
---
What do I have to add to make the item background the same color as the quality
---
Posted 12-07-2022, 04:53 PM
---
@Edwyn
this is not very easy as the cross does not change color on overheal. i am looking to make it more readable.
---
Posted 13-07-2022, 10:40 PM
---
@Νυχτερινός ουραν go to steam, right click on team fortress 2, click on language, and change to greek.
---
Posted 13-07-2022, 10:41 PM
---
@Blaxo
you must set the quality borders option in the backpack menu from "no item borders" to "show quality color borders"
---
Posted 13-07-2022, 10:42 PM
---
Really good hud, really easy on the eyes for late night playing. Just a few complaints, sometimes it's pretty hard to tell when I'm low on health, plus I've noticed some missing stuff like the indicators for rounds won in KOTH, the Contracker menu seemingly not being accessible without using F2 which would probably screw over laptop players who's function keys have been used up by other things by default, stuff like that. I understand the need for simplicity and minimality, but it would be nice to see these, since this hud is really appealing to me.
---
Posted 14-07-2022, 07:23 AM
---
https://prnt.sc/_0D-ujrfhUc4
- The money counters and killstreak tracker overlap in Mann vs. Machine.
The item panel during the freeze frame after you've been killed is also partially outside the screen.
---
Posted 15-07-2022, 01:55 PM
---