Yahuds
Download Yahuds (11.83 MB)

Last Updated: 14-02-2021
Description
This is not a hud I made! Since the owner of this hud is no longer active I started maintaining it for a while and later decided to public it here in order to make it more reachable by everyone that still loves it!

Creator: Whayay

You can choose between these 4 hud variants:

Yahud 5MD Screens GITHUB
yahud CMYK Screens GITHUB
Yaya Hud Screens GITHUB
Yahud Old Screens GITHUB
---
Special Thanks
Whayay
yttrium
takram
| Operating System | Supported? |
| --- | --- |
| Windows | |
| Mac | |
| Linux | |
| Resolutions | Supported? |
| --- | --- |
| 4:3 | |
| 5:4 | |
| 16:9 | |
| 16:10 | |
| Miscellaneous | Supported? |
| --- | --- |
| Custom Fonts | |
| Custom Menus | |
| Extra Scoreboards | |
| HUD Crosshairs | |
| Minmode Toggle | |
| Streamer Mode | |
| Custom Materials | |
| Easy Customization | |
| Gamemodes | Supported? |
| --- | --- |
| Tournament | |
| Competitive | |
| Arena | |
| Attack/Defend | |
| Capture the Flag | |
| Control Points | |
| Domination | |
| Halloween | |
| King of the Hill | |
| Mannpower | |
| Mann Vs. Machine | |
| Passtime | |
| Payload | |
| Payload Race | |
| Player Destruction | |
| Robot Destruction | |
| Special Delivery | |
| Territorial Control | |
No Changelog has been submitted.
Developer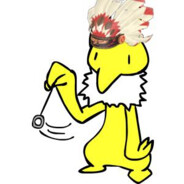 Moderator
---
Personal Message
Steam Profile
Twitter
User Comments
33 Comments
---
---
Hey, Hypnotize. Since you're keeping this hud "alive" would you please put all of the main screen accessibility that you have on your main hud onto these?
---
Posted 24-02-2019, 02:42 AM
---
This is exactly what I've been wanting out of a hud. Simple but colorful, Centered w/o taking up too much screen space. And fairly simple to install and customize. Also I'm not certain what font is being used, but I love it.
---
Posted 24-02-2019, 06:55 AM
---
One issue i have tho is that with the Yaya Hud, the Vaccinator percent charge is just one big white block which is fairly annoying. If anyone could lemme know how to fix that I'd very much appreciate it.
---
Posted 24-02-2019, 07:33 AM
---
Wonderful huds man! Great job on keeping this hud alive.
There is one problem however, the stopwatch on competitive Payload maps seems to be hidden behind the top bar that has the time and player characters. Could you fix that please? Thanks!
---
Posted 26-03-2019, 01:05 AM
---
holy nut, I've been waiting for this hud to be updated for years
---
Posted 14-04-2019, 09:30 PM
---