Sunset Hud
Download Sunset Hud (10.3 MB)

Last Updated: 07-12-2022
Credits
Inspiration: Colly, Pigby, Jarateking, Omnibombulator, extracrispy, Whisker
Crosshairs: Broesel, Knuckles, Seeker, m0re, Fog, ToonHud, Garm3n
Streamer Mode: Whisker, Omnibombulator
Material Design VTFS: extracrispy & Rawsor
Speedometer: Waldo, quickkennedy, SgtPugs, Peaches
Special Thanks
HUD Help & Feedback: JackyLegs, Jarateking, Peaches, Whisker, bLa, my Italian buddies and the whole HUDS.TF Discord
References & Guides: Omnibombulator, Doodle, Jarateking, Wiethoofd, Rays
| Operating System | Supported? |
| --- | --- |
| Windows | |
| Mac | |
| Linux | |
| Resolutions | Supported? |
| --- | --- |
| 4:3 | |
| 5:4 | |
| 16:9 | |
| 16:10 | |
| Miscellaneous | Supported? |
| --- | --- |
| Custom Fonts | |
| Custom Menus | |
| Extra Scoreboards | |
| HUD Crosshairs | |
| Minmode Toggle | |
| Streamer Mode | |
| Custom Materials | |
| Easy Customization | |
| Gamemodes | Supported? |
| --- | --- |
| Tournament | |
| Competitive | |
| Arena | |
| Attack/Defend | |
| Capture the Flag | |
| Control Points | |
| Domination | |
| Halloween | |
| King of the Hill | |
| Mannpower | |
| Mann Vs. Machine | |
| Passtime | |
| Payload | |
| Payload Race | |
| Player Destruction | |
| Robot Destruction | |
| Special Delivery | |
| Territorial Control | |
07/12/2022
- Added Round Counter Customization
- Added support for last TF2 MvM Update
- Item style menu fix
- Renamed materials for naming consistency
28/11/2022
- Tweaked Class Selection menu positioning
- Fixed Payload bar being too short
- Fixed Freezepanel displaying the wrong team color
- Tweaked building status labels
- Added back spy menu toggle team label
- Fixed Scoreboard Duel miss positioning
- Fixed Vote Menu not displaying each player play time
- Fixed a icon overlap in the item selection menu
- Fixed a button overlap in the workshop menu
- Removed unused colors
16/11/2022 - SunsetHUD V2.0 - HUD Refresh
- Dark and Light versions are now merged into a single HUD
Older versions can still be downloaded by browsing the repository branches
- Refreshed most menus
Changed main background
Tweaked the overall colors scheme to fit the new background
Cleaned up and Improved most menus, Improved readability and design Consistency
Most menus should now scale better for other aspect rations (hopefully)
- Redesigned Server Intro, Class Selection, Team Selection Menus
All menus are now centered
Changed the design to fit more the rest of the HUD
- Cleaned Up and Improved design for: Build, Destroy, Eureka, Taunt, QuickSwitch Menus and Spy Disguise Status, Freeze cam
- Centered and Improved spy Disguise Menu as requested too many times
- Redesigned Spectator HUD
Shows dead players a lot better
Team colors are easier to see
- Improved Payload and Payload Race HUD
They now show the amount of capping players from the start
Past points can still be seen after being capped
- Improved Capture the Flag, Player Destruction, MvM and Arena HUDs
- Fixed KOTH timers sometimes displaying the wrong team colors
- Improved Overtime label design
- All customizations can now enabled/disabled without a game restart
- Overall customized more parts of the HUD that were previously left default
- Added Linux Support
- Many other minor changes
14/05/2022
- Fixed FPS Loss Issue
- Cleaned Up Some Console Spam Related to the DefaultHUD Errors
- Minor Improvements
20/03/2022
- No changelog, just updating because of the site data loss
20/10/2021
- Added Customizations for Medic's Charge Meter
- Customized Unboxing Screen
- Fixed Inspection Menu
- Fixed Ubercharge alias
- Updated HUD Crosshairs (blur crosshairs scheme is on by default now)
- Customized Stalemate Panel
25/07/2021
- Added Damage Style Customization
- Switched Icon for Disconnect Button
- Darker Haunted Item Color for Better Visibility
- Redesigned SunsetDark Sourcescheme
- Removed Surfaceproperties Files
21/06/2021
- Fixed MvM Lost Wave
27/05/2021
- Reworked hitmarkers to avoid fame drops
- Fixed chat party color
- Fixed Floating TargetID Health Cross Size
- General animations and files clean up and optimization
10/04/2021
- Added Back Moveable Icon On TargetID
- Added Back Show Stock Items Check Button to Backpack
- Customized MvM Wave Lost Message to Match the Rest of the HUD
- Fixed MvM Buy Back Label Positioning
- Floating TargetID Health Cross Size Fix
- Other Small Fixes
18/03/2021
- Fixed Achievements Positioning for Engineer
14/03/2021
- Fixed Payload Race Cart Not Displaying Progress
13/03/2021
- Added Transparent Viewmodels
- Customized Engineer Build Panel Icons and Improvements
- New MvM Bot Capped Point
- Fixed Respaw Labels and Added Back Medigun Names
- Improved Play Button and Overall Dashboard Fixes
- Fixed Party Chat
- Spectator HUD Color Changes and Positioning Fixes
- MvM Scoreboard Improvements
- Restyled Money and Powerups for MvM
- Added Background to MvM Wave and Tank Bar
- Changed SunsetLight Backgrounds to be Sligtly Darker
- Changed a Couple Of Colors on SunsetDark Previously Not Matching the Rest
- SunsetDark Chat Background Changed to Black
- Fixed Sapper Panel Positioning
- Fixed Crosshair Shadow Color
- Re-Enabled Spy Disguise Outline
- Re-Enabled Flag Captured Outline
- Re-Enabled Killstreak Notice
- Redesigned Halloween Spells
- Re-Enabled Kill Cam Item Panel
- Vertical Custom Cap Material Fixes
20/12/2020
- Updated crosshairs to the last version
- Payload hud improvements
- Updated icon fonts, switched some menu icons
- Improved customization files and explanations
- Minor fixes
09/11/2020
- Added Map Label to the Scoreboard
- Added Highest Killstreak to the WinPanel
02/11/2020
- Redesigned MatchStatus
- Added 3 Optional MatchStatus
01/11/2020
- Redesigned Playload HUD
- Improved Capture The Flag HUD
- Added Casual Ranks to Scoreboard
- Rescaled and Added Team Colored Bar to Timers
- Added Buttons to Change Team Colors in the Loadout Menu
- Customized Backpack Item Properties Icons
- Fixed Halloween Boss Health
- Added Weapon Carrier Name When a Weapon Gets Picked Up
05/10/2020
- Fixed Unboxing Screen
- Improved Linux Support
28/08/2020
- Added Streamer Mode
- Improved Resolution Overrides
- Chat Fix For Summer 2020 Update
- Minor Color Fixes
- Removed Twitch Streams Files as they are no longer in use
26/07/2020
- Fixed HitMarkers
04/07/2020
- Heavily optimized the hud, load times are now much lower and the lag that was present while navigating certain hud elements is now a lot less noticeable!
- Changed the hud crosshairs with an all in 1 font which helps to optimize the hud
- Improved the transparency for certain hud elements on dxlevel 8
- Improved the crafting filter icons with some custom ones
- Changed the mute players menu command to use the newly introduced menu
- Other small adjustements and improvements not worth mentioning
11/05/2020
- Redesigned loadout tabs
- Added support for the killstreak kit build menu
11/03/2020
- Added customization to remove the sunset image from the pause menu
- Added HitMarkers
- Added custom cp icons for cp_steel
- Added compatibility for duels
- Added custom intro menu movie
- Fixed ammo alias colors not working
- Improved icon fonts
- Customized all the hud explanations to match the hud style
- Customized player destruction carried panel
25/09/2019
- Added Dark Theme
26/08/2019
- Release
Developer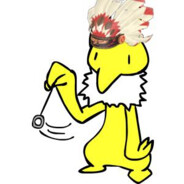 Moderator
---
Personal Message
Steam Profile
Twitter
User Comments
230 Comments
---
---
Follow the HOW TO INSTALL file, the hud is working fine for me
---
Posted 27-08-2019, 03:31 PM
---
seriously, stunning hud. but i have one itch. i use a custom background. but the problem is i cant use it with this hud for some reason, its still the same. anything that should i do?
---
Posted 28-08-2019, 02:00 PM
---
this is a great hud but the one issue i have is the engineer hud, i feel like it takes up too much space and i think it would be better if it was either less transparent or just showed the icons and not the 'not built' text
---
Posted 28-08-2019, 04:26 PM
---
@Read First--> i am a noob
Its probably because the background the hud is using is set to a higher zpos than it normally should, you can disable it though. Try opening the menu file in: sunset hud\resource\ui\MainMenuOverride.res look for the "Sunset" section and set it to visible "0". now you should be able to see your background!
@Zziyaad03
I pretty much agree, i decided to make it that way just for the fact that its the only way i could make it match the rest of the hud nicely
---
Posted 28-08-2019, 08:33 PM
---
@Hypnotize, Thanks. also btw i have noticed that this hud is the closest being a replica of csgo's panorama ui. keep up the great work!
---
Posted 29-08-2019, 12:39 PM
---
@Glesas
A lot of people is actually asking for this so maaaaaaybe
@Read First--> i am a noob
Thanks <3
---
Posted 29-08-2019, 08:17 PM
---
yo can you make a dark theme , i really like that hud , if make it , thanks
---
Posted 31-08-2019, 02:07 AM
---