ShrekHUD
Download ShrekHUD (3.04 MB)

Last Updated: 13-10-2020
Description
And they don't stop coming, and they don't stop coming, and they don't stop coming, and they don't stop coming, and they don't stop coming, and they don't stop coming, and they don't stop coming, and they don't stop coming, and they don't stop coming, and they don't stop coming, and they don't stop coming, and they don't stop coming, and they don't stop coming, and they don't stop coming, and they don't stop coming, and they don't stop coming, and they don't stop coming, and they don't stop coming, and they don't stop coming, and they don't stop coming, and they don't stop coming
---
Credits
m0rehud - used as a base
Special Thanks
DreamWorks Animations LMAO
| Operating System | Supported? |
| --- | --- |
| Windows | |
| Mac | |
| Linux | |
| Resolutions | Supported? |
| --- | --- |
| 4:3 | |
| 5:4 | |
| 16:9 | |
| 16:10 | |
| Miscellaneous | Supported? |
| --- | --- |
| Custom Fonts | |
| Custom Menus | |
| Extra Scoreboards | |
| HUD Crosshairs | |
| Minmode Toggle | |
| Streamer Mode | |
| Custom Materials | |
| Easy Customization | |
| Gamemodes | Supported? |
| --- | --- |
| Tournament | |
| Competitive | |
| Arena | |
| Attack/Defend | |
| Capture the Flag | |
| Control Points | |
| Domination | |
| Halloween | |
| King of the Hill | |
| Mannpower | |
| Mann Vs. Machine | |
| Passtime | |
| Payload | |
| Payload Race | |
| Player Destruction | |
| Robot Destruction | |
| Special Delivery | |
| Territorial Control | |
Developer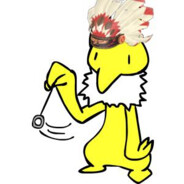 Moderator
---
Personal Message
Steam Profile
Twitter
User Comments
89 Comments
---
---
Ok I thought this was just a meme hud but it looks like it can actually be used seriously???
---
Posted 28-12-2020, 08:22 PM
---
tried a match with it, and i think it will be my new main Hud, 10/ 10
---
Posted 29-12-2020, 02:02 PM
---
The hud being actually usable for eveything was kinda the whole point. I wanted it to be a good meme and a good hud at the same time lol
---
Posted 29-12-2020, 05:29 PM
---
Honestly a great hud, I don't use it for the memes but for legit gaming purposes
Visibility: 10/10
Usability: 9.8/10
My only issue is that there's no friends list on the main menu.
---
Posted 22-01-2021, 04:04 PM
---