Mono Hud
Download Mono Hud (27.1 MB)

Last Updated: 21-04-2022
Description
A largely monochrome hud that I've been occasionally working at for like 3 years now. Originally wanted to publish it when it was fully done, but that'd mean it would be out in 2034, so I'm releasing it when it's still WIP.


Features:
QoL changes
Animated textures
Obra Dinn style 1-bit menu backgrounds
An optional crosshair pack
And a lot of color_panel_brown_opaque.

I can't guarantee it'll work on resolutions other than 1920 x 1080. Some of this stuff is held together with duct tape and Elmer's glue so making it fully work on something like 1768 x 992 or heaven forbid 4:3 would drive me to insanity.

Let me know of any issues in the comments and I'll try to fix it. (If it's not too big of a pain in the arse)
---
Special Thanks
Raysfire, JarateKing, Doodles, folks on tf.tv forums and huds.tf discord
| Operating System | Supported? |
| --- | --- |
| Windows | |
| Mac | |
| Linux | |
| Resolutions | Supported? |
| --- | --- |
| 4:3 | |
| 5:4 | |
| 16:9 | |
| 16:10 | |
| Miscellaneous | Supported? |
| --- | --- |
| Custom Fonts | |
| Custom Menus | |
| Extra Scoreboards | |
| HUD Crosshairs | |
| Minmode Toggle | |
| Streamer Mode | |
| Custom Materials | |
| Easy Customization | |
| Gamemodes | Supported? |
| --- | --- |
| Tournament | |
| Competitive | |
| Arena | |
| Attack/Defend | |
| Capture the Flag | |
| Control Points | |
| Domination | |
| Halloween | |
| King of the Hill | |
| Mannpower | |
| Mann Vs. Machine | |
| Passtime | |
| Payload | |
| Payload Race | |
| Player Destruction | |
| Robot Destruction | |
| Special Delivery | |
| Territorial Control | |
v1.01
-Removed some animated .vtfs to reduce file size (from 3,02 GB down to 2,01GB).
-Removed beta muzzleflashes and smaller explosions, which were erroneously included in the crosshair pack.

v1.02
-Added tournament ready mode
-Added tournament spectate
-Added stopwatch
-Moved the 2D class image in the scoreboard to its rightful place

v1.03
♫ The Team Fortress scoreboard was incredibly big
It weighed just about sixteen stone
And then a fake dietician went and put it on a diet
Now it looks like skin and bone ♫

-Made the scoreboard slightly smaller
-Added map loading screen
-Added vote setup panel
-Added spectator hud
-Fixed up casual end-of-match screen
-Fixed arena mode team select
-Fixed player destruction cap animation

v1.04
-Fixed class icons not working in the scoreboard
-Fixed Pip-Boy build & destroy menus
-Slight tweak to the crafting menu
-Added matchmaking settings panel
-Made the Target ID background opaque, because tf_hud_target_id_alpha exists
-Made the avatar image in the Target ID bigger
-Added MvM Matchmaking stuff
-Fixed up item found screen
Developer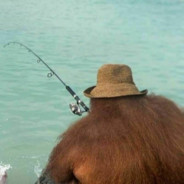 Member
---
Personal Message
Steam Profile
Twitter
User Comments
19 Comments
---
---
hey! the hud looks good so far, im thinking about downloading it, but, things cant always be good, one thing i dont like is the left space with the health, and the border when overheal happens, also, i think the moving characters in the menu may change how i can play tf2, i use a 200$ laptop, however, idk if i can customize it since i never downloaded it, im gonna try it out, cheers! PompkinXD
---
Posted 05-03-2022, 10:13 PM
---
Already played with it and I really liked how this hud feels,looking forward to seeing more of your work!
---
Posted 06-03-2022, 06:35 PM
---
Very good stuff. Too cluttered for me imo (the overall layout/blockyness of it, and the unneeded username label that gets obscured by the playermodel anyway), but looks pretty nice. If TF2 had a status bar similar to Quake/Doom, that's what it would be.
---
Posted 11-03-2022, 04:51 PM
---
As much as I love the way the HUD looks like. It's an FPS killer, I am on a low end PC after all.
---
Posted 14-03-2022, 11:00 AM
---
Um, Why am I getting an "Error Textured" Backround when I load into the game?
---
Posted 16-03-2022, 03:22 AM
---
This HUD looks good. It's like Quake HUD for me. I really like the loadout panel.
---
Posted 16-03-2022, 06:22 AM
---
Hello, i love this HUD. But i have a question. Could you make a second version but the main menu is a bit lighter.
Thank you.
Sincerely, Pootis
---
Posted 31-03-2022, 07:49 PM
---