Hypnotize Hud
Download Hypnotize Hud (4.12 MB)

Last Updated: 07-12-2022
Credits
HUD Base: m0re hud
Inspiration: Colly, Pigby, Jarateking, Omnibombulator, extracrispy, Whisker, Wiethoofd
Crosshairs: Broesel, Knuckles, Seeker, m0re, Fog, ToonHud, Garm3n
Streamer Mode: Whisker, Omnibombulator
[bSpeedometer:[/b] Waldo, quickkennedy, SgtPugs, Peaches
Material Design VTFS: extracrispy & Rawsor
Special Thanks
HUD Help & Feedback: bLa, Zetos, qkeitoe, Jarateking, Whisker, Wiethoofd, my Italian buddies and the whole HUDS.TF Discord
References & Guides: Omnibombulator, Doodle, Jarateking, Wiethoofd, Rays
HUD Editor: CriticalFlaw
| Operating System | Supported? |
| --- | --- |
| Windows | |
| Mac | |
| Linux | |
| Resolutions | Supported? |
| --- | --- |
| 4:3 | |
| 5:4 | |
| 16:9 | |
| 16:10 | |
| Miscellaneous | Supported? |
| --- | --- |
| Custom Fonts | |
| Custom Menus | |
| Extra Scoreboards | |
| HUD Crosshairs | |
| Minmode Toggle | |
| Streamer Mode | |
| Custom Materials | |
| Easy Customization | |
| Gamemodes | Supported? |
| --- | --- |
| Tournament | |
| Competitive | |
| Arena | |
| Attack/Defend | |
| Capture the Flag | |
| Control Points | |
| Domination | |
| Halloween | |
| King of the Hill | |
| Mannpower | |
| Mann Vs. Machine | |
| Passtime | |
| Payload | |
| Payload Race | |
| Player Destruction | |
| Robot Destruction | |
| Special Delivery | |
| Territorial Control | |
07/12/2022
- Added support for last TF2 MvM Update
- Increased dashboard's play and quit buttons height
- Changed payload cap players color to black
- Attempt at fixing the respawn label bugs
- Improved Backpack page buttons and "new" label

28/11/2022
- Improved CTF HUD
- Improved Palyload Bar
- Improved Player/Robot Destruction HUDs
- Customized MvM Objective
- Customized Training Messages
- Fixed KOTH Clock Showing The Wrong Team Color
- Tweaked Building Status Labels
- Fixed Disguise Menu Miss Matched Team Color
- Added New TF2 Update Changes
- Resized Hint Dispaly Panels
- Adjusted Some Scheme Colors
- Minor Improvements and Cleanup

26/09/2022
- Fixed Disguise Menu Miss Matched Team Color
- Added New TF2 Update Changes
- Adjusted Some Scheme Colors
- Resized Hit Dispaly Panels

04/09/2022
- Added recent TF2 update changes
- Added speedometer customization
- Fixed class selection menu not showing max players per class count
- Cleaned up the HUD from white spaces, syntax errors, uneeded elements properties
- Removed some uneeded VTFs, using VMT properties instead now

14/05/2022
- Fixed FPS Loss Issue
- Cleaned Up Some Console Spam Related to the DefaultHUD Errors
- Minor Improvements

20/03/2022
- No changelog, just updating because of the site data loss

20/10/2021
- Customized Unboxing Screen
- Fixed Inspection Menu
- Customized Stalemate Panel
- Font Fixes
- Tweaked HUD Crosshairs to have the same order as the HUD Editor

21/06/2021
- Added fixes by qkeitoe

01/06/2021
- Reduced Font Health and Ammo Font Size
- Redesigned Engineer Buildings Panels
- Added Customizations for Damage Size And Style
- Moved External Links In The Main Menu
- Reworked Health Box Customization

27/05/2021
- Fixed status icons expand orientation when multiple icons are shown at the same time
- Fixed scoreboard showing the teleports value instead of support
- Reworked hitmarkers to avoid fame drops
- Fixed chat party color
- General clean up and optimization
Developer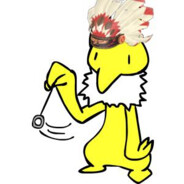 Moderator
---
Personal Message
Steam Profile
Twitter
User Comments
263 Comments
---
---
YAY Hypnotize its me daniel! You finally posted this hud on huds.tf ! Yass! It's great btw!
---
Posted 20-03-2018, 01:26 PM
---
If this isn't proof that we're in the Golden Age of HUD creating/editing then idk what is
amazing job once again Hypno, you never disappoint
---
Posted 21-03-2018, 09:41 AM
---
Can't click on ConTracker on Main Menu only, hard to read some of the names of items/cosmetics in the loadout customization/inventory menus and the skinned weapons have a graphical bug when selecting weapons on the loadout customizer menu (not directly on the loadout, but when you select it). Oh, and 1 suggestion I have that's pretty minor. The capture point counter numbers should be smaller. Great HUD!
---
Posted 24-03-2018, 11:29 PM
---
@Paks
I already helped you on steam but just in case someone else has the same problem, the font is changeable from the ClientScheme.res
@OpticSkies
I was aware of the skins problem and now is fixed, I'm still working on the items colors and stuff so this will come soon I guess. About the ConTracker, it works fine for me in both main menu and pause menu so I don't know what the problem can be sorry! :( And thanks for the suggestions!
---
Posted 25-03-2018, 06:23 PM
---
This is beautiful! Love the clean design and the placement.
One question, how do I enable the casual badge on scoreboard? It's intended to leave it blank?
---
Posted 28-03-2018, 02:32 AM
---
@zee★
I kinda forgot about the badges, I'll add them back the next update for sure
---
Posted 28-03-2018, 09:42 PM
---