Half-Life 2 HUD
Download Half-Life 2 HUD (29.9 MB)

Last Updated: 17-07-2022
Description
HL2 style hud for all your nostalgia needs.

It isn't fully finished, but you should be able to play casual without problems.

To-Do: Inventory, MvM, Alternate Game Modes
---
Credits
Hypnotize - TF2 Hud Icons
| Operating System | Supported? |
| --- | --- |
| Windows | |
| Mac | |
| Linux | |
| Resolutions | Supported? |
| --- | --- |
| 4:3 | |
| 5:4 | |
| 16:9 | |
| 16:10 | |
| Miscellaneous | Supported? |
| --- | --- |
| Custom Fonts | |
| Custom Menus | |
| Extra Scoreboards | |
| HUD Crosshairs | |
| Minmode Toggle | |
| Streamer Mode | |
| Custom Materials | |
| Easy Customization | |
| Gamemodes | Supported? |
| --- | --- |
| Tournament | |
| Competitive | |
| Arena | |
| Attack/Defend | |
| Capture the Flag | |
| Control Points | |
| Domination | |
| Halloween | |
| King of the Hill | |
| Mannpower | |
| Mann Vs. Machine | |
| Passtime | |
| Payload | |
| Payload Race | |
| Player Destruction | |
| Robot Destruction | |
| Special Delivery | |
| Territorial Control | |
No Changelog has been submitted.
Developer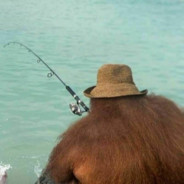 Member
---
Personal Message
Steam Profile
Twitter
User Comments
39 Comments
---
---
OK so, I don't know if anyone else has this problem, but some elements are slightly off. Like the Team text is merged with the HP and the EXP bar at the end of a round is in the text area instead of the progress bar area.
---
Posted 08-10-2022, 04:06 AM
---
Also I'm the one who "fixed" Lambdagon's version of the HL2HUD :)
---
Posted 08-10-2022, 04:27 AM
---
makes me feel like i'm playing an early Valve game from 2000
---
Posted 29-10-2022, 06:01 AM
---
i like that its minimalistic nothings in the way and very bright and distracting
---
Posted 07-11-2022, 08:03 PM
---
my happiness is imeasurable and my day is completely better by x100000000000000000000. THANK YOU
---
Posted 19-11-2022, 01:32 AM
---
great mod but can you highlight your kills/assists and deaths in the killfeed?
thanks.
---
Posted 21-11-2022, 04:21 PM
---
This is so cool, holy cow. The class selection screen reminds me of my childhood and TF Classic to be honest which I love honestly.
---
Posted 05-12-2022, 04:25 PM
---