[Installation] HUD Installation for Windows
---
This is the Installation Guide for the Windows Operating System
Click here for the Mac Installation Guide
Click here for the Linux Installation Guide
HUD Installation for Windows
Before doing anything else, locate your Team Fortress 2 folder. You will usually find it in Program Files (x86)\Steam\SteamApps\common\Team Fortress 2\tf. Here, you should create a folder named custom. This is where our HUD files will be stored.
The next thing to do is to download the HUD you wish to use. Usually, they will come downloaded in a compressed .zip, .rar, .7z or another compression file.
Then, extract the contents of the compressed folder using WinRAR or another similar program.
Choose your desired destination for the folder to extract to, and then locate the decompressed folder. Inside, depending on how the HUD has been packaged, you will always find 2 folders named "Resource" and "Scripts". Some HUDs may come with other folders, such as "Materials".
Now, copy the
folder
that "Resource" and "Scripts" are located
inside
(
not
the Resource and Scripts folders themselves) and paste it into the tf/custom folder. If done correctly, your directory should look similar to this:
Make sure not to paste the HUD folder into the tf/ directory, like this
Or else the HUD will not load
In the same vein, make sure you don't copy too many folders into the tf/custom directory, like this
As again, the HUD will not load.
Now, load up your game. If done correctly, you'll be greeted by a nice, new HUD!
Still having issues?
Feel free to post any problems you are having below.
---
User Comments
thank you Guide Author
---
Hello,
I tried to install just the way you explained, but it didn't work
I tried other tutorials on Youtube and it didn't wotk as well
My old hud was completly fine, but this new one is not showing even if it's in the same directory
Can you help me with that? Thank you
---
Posted 06-04-2020, 07:34 PM
goth angel sinner (2) Guide Author
---
Hi, I'm having some trouble as well, is there any way I could get help from anyone? :(
---
Posted 19-11-2020, 02:19 AM
sikxon Guide Author
---
no funciona esto ni tampoco funciona ningun hud en mi tf2
---
Posted 05-01-2021, 07:25 PM
The Lord Of Bread λ Guide Author
---
HOW TO FIX IT NOT WORKING. GO INTO THE TF2 CUSTOM FOLDER AND CLICK ON THE WORKSHOP FOLDER INSIDE IT. GO INTO WORKSHOP FOLDER AND PASTE THE FILES THERE INSTEAD.
---
Posted 19-04-2021, 02:29 AM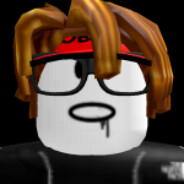 The_Pro_Bacon Guide Author
---
hey the lord of breah do u have in 1 folder 2 folders to get the all main files ?
if yes u need draw 2nd follder in custom to it delete first folder but 2nd folder not deleted now its all working i guess
---
Posted 03-08-2022, 05:29 AM
---
Add a Comment
Guide Description
How to Install Custom HUDs to Team Fortress 2 on Windows Operating Systems.
---
Guide Rating
---
Downloads