FlawHUD
Download FlawHUD (3.33 MB)

Last Updated: 02-04-2022
Credits
HUD Development Help: N0kk and Wiethoofd
Playtesting: Yotts, Cat, SleepingBear and Strife
Main Menu Background: sevin
Crosshair and Icon Packs: Hypnootize
CastingEssentials Support: pazer
Competitive Closed Captions: clovervidia
Soldier Tribute Image: uberchain
| Operating System | Supported? |
| --- | --- |
| Windows | |
| Mac | |
| Linux | |
| Resolutions | Supported? |
| --- | --- |
| 4:3 | |
| 5:4 | |
| 16:9 | |
| 16:10 | |
| Miscellaneous | Supported? |
| --- | --- |
| Custom Fonts | |
| Custom Menus | |
| Extra Scoreboards | |
| HUD Crosshairs | |
| Minmode Toggle | |
| Streamer Mode | |
| Custom Materials | |
| Easy Customization | |
| Gamemodes | Supported? |
| --- | --- |
| Tournament | |
| Competitive | |
| Arena | |
| Attack/Defend | |
| Capture the Flag | |
| Control Points | |
| Domination | |
| Halloween | |
| King of the Hill | |
| Mannpower | |
| Mann Vs. Machine | |
| Passtime | |
| Payload | |
| Payload Race | |
| Player Destruction | |
| Robot Destruction | |
| Special Delivery | |
| Territorial Control | |
v2022.0401
- Added localization files. Certain text can now be localized into many languages!
- Added page skip buttons to the Steam Workshop screen. (Requested by Awan)
- Fixed item panels appearing misaligned on the quickswitch panel.
- Fixed minor issues seen when using the alternate layout style.
- Fixed the console error relating to menu_thumb_Missing.
- Fixed the crosshair appearing in coaching mode (Contributed by Tiagoquix)
- Fixed the shortcut link to Uncletopia. (Reported by Breadshot)
- Fixed the tournamet panel overlapping the match HUD. (Reported by Silexos)
- Updated the HUD Tools panel. Added volume slider.
- Updated the boss health UI. (Contributed by Revan)
Developer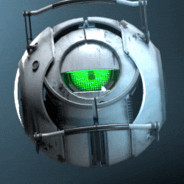 Verified HUD Developer
---
Personal Message
Steam Profile
Twitter
User Comments
378 Comments
---
---
GOD HAS GRACED US IT'S BEEN UPDATED I LOVE THIS HUD SDFGBDFSGBCHDF
---
Posted 22-09-2017, 10:22 PM
---
Great update. I was just thinking this hud hasn't been updated in a while, and my only complaint was the background. And you just updated. Thanks
---
Posted 23-09-2017, 12:49 PM
---
I kinda don't like the Background but i'll change it myself its pretty ez ( ▀ ͜͞ʖ▀)
---
Posted 24-09-2017, 09:32 AM
---
turns out the respawn timer was just broken temporarily and is working again.
---
Posted 30-09-2017, 10:27 PM
---
Would like that the page bar in the inventory could be lovered:
https://imgur.com/a/8vNlW
Needed to make some adjustments to the hud, lowered the health bar and ammo numbers, removed the custom background (not sure if the halloween backgrounds will work, and the playermodels of the main menu?) and moved the 3d player model to the far right of the screen while in-game.
After that, looks great.
---
Posted 01-10-2017, 06:18 PM
---