FlawHUD
Download FlawHUD (3.33 MB)

Last Updated: 02-04-2022
Credits
HUD Development Help: N0kk and Wiethoofd
Playtesting: Yotts, Cat, SleepingBear and Strife
Main Menu Background: sevin
Crosshair and Icon Packs: Hypnootize
CastingEssentials Support: pazer
Competitive Closed Captions: clovervidia
Soldier Tribute Image: uberchain
| Operating System | Supported? |
| --- | --- |
| Windows | |
| Mac | |
| Linux | |
| Resolutions | Supported? |
| --- | --- |
| 4:3 | |
| 5:4 | |
| 16:9 | |
| 16:10 | |
| Miscellaneous | Supported? |
| --- | --- |
| Custom Fonts | |
| Custom Menus | |
| Extra Scoreboards | |
| HUD Crosshairs | |
| Minmode Toggle | |
| Streamer Mode | |
| Custom Materials | |
| Easy Customization | |
| Gamemodes | Supported? |
| --- | --- |
| Tournament | |
| Competitive | |
| Arena | |
| Attack/Defend | |
| Capture the Flag | |
| Control Points | |
| Domination | |
| Halloween | |
| King of the Hill | |
| Mannpower | |
| Mann Vs. Machine | |
| Passtime | |
| Payload | |
| Payload Race | |
| Player Destruction | |
| Robot Destruction | |
| Special Delivery | |
| Territorial Control | |
v2022.0401
- Added localization files. Certain text can now be localized into many languages!
- Added page skip buttons to the Steam Workshop screen. (Requested by Awan)
- Fixed item panels appearing misaligned on the quickswitch panel.
- Fixed minor issues seen when using the alternate layout style.
- Fixed the console error relating to menu_thumb_Missing.
- Fixed the crosshair appearing in coaching mode (Contributed by Tiagoquix)
- Fixed the shortcut link to Uncletopia. (Reported by Breadshot)
- Fixed the tournamet panel overlapping the match HUD. (Reported by Silexos)
- Updated the HUD Tools panel. Added volume slider.
- Updated the boss health UI. (Contributed by Revan)
Developer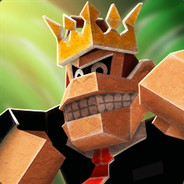 Verified HUD Developer
---
Personal Message
Steam Profile
Twitter
User Comments
380 Comments
---
---
hey does anybody know if this hud has a custom hitsound cuz my previous one stopped working and I cant figure out why
---
Posted 26-12-2016, 09:47 AM
---
Hi, why doesn't the health number of other players turn red when it's low?
---
Posted 12-02-2017, 11:37 PM
---
Sometime, the health bar turn red when iam still full health,how did this happend.
This hud isn't have minimode toggle but in your screenshots you're using minimize mode.
---
Posted 04-03-2017, 03:48 PM
---
@CriticalFlaw
The team and class selection page is broken, returned to default one with the font messed up with the HUD's custom font.
Please fix this asap, I am looking forward to recording some worst gameplay video in the world with your **FLAWless** HUD, thanks.
---
Posted 12-04-2017, 12:08 PM
---
Also it's fine when Im playing in normal steam mode, but not in big pic mode.
---
Posted 12-04-2017, 12:09 PM
---
there is a problem, if you sapped 2 buildings it will only say the first one ;-;
---
Posted 17-04-2017, 11:44 AM
---
HUD appears to have broken a bit with a recent update. Class, team, and MOTD screens are now defaulting to vanilla TF2 ones and no mouse cursor is available. This makes it impossible to navigate them without console commands and keybinds.
---
Posted 04-06-2017, 08:34 AM
---
Other elements are broken as well such as objective information on the bottom of the screen and the taunt menu, loadout menu, and others.
---
Posted 04-06-2017, 08:58 AM
---
There is no respawn timer other than the tiny one at the top and also no kill counter like the heashots and backstabs and revenge and dominations are there but can you make it so that all of those add up into one total kill counter
---
Posted 07-06-2017, 04:43 PM
---