FlawHUD
Download FlawHUD (3.33 MB)

Last Updated: 02-04-2022
Credits
HUD Development Help: N0kk and Wiethoofd
Playtesting: Yotts, Cat, SleepingBear and Strife
Main Menu Background: sevin
Crosshair and Icon Packs: Hypnootize
CastingEssentials Support: pazer
Competitive Closed Captions: clovervidia
Soldier Tribute Image: uberchain
| Operating System | Supported? |
| --- | --- |
| Windows | |
| Mac | |
| Linux | |
| Resolutions | Supported? |
| --- | --- |
| 4:3 | |
| 5:4 | |
| 16:9 | |
| 16:10 | |
| Miscellaneous | Supported? |
| --- | --- |
| Custom Fonts | |
| Custom Menus | |
| Extra Scoreboards | |
| HUD Crosshairs | |
| Minmode Toggle | |
| Streamer Mode | |
| Custom Materials | |
| Easy Customization | |
| Gamemodes | Supported? |
| --- | --- |
| Tournament | |
| Competitive | |
| Arena | |
| Attack/Defend | |
| Capture the Flag | |
| Control Points | |
| Domination | |
| Halloween | |
| King of the Hill | |
| Mannpower | |
| Mann Vs. Machine | |
| Passtime | |
| Payload | |
| Payload Race | |
| Player Destruction | |
| Robot Destruction | |
| Special Delivery | |
| Territorial Control | |
v2022.0401
- Added localization files. Certain text can now be localized into many languages!
- Added page skip buttons to the Steam Workshop screen. (Requested by Awan)
- Fixed item panels appearing misaligned on the quickswitch panel.
- Fixed minor issues seen when using the alternate layout style.
- Fixed the console error relating to menu_thumb_Missing.
- Fixed the crosshair appearing in coaching mode (Contributed by Tiagoquix)
- Fixed the shortcut link to Uncletopia. (Reported by Breadshot)
- Fixed the tournamet panel overlapping the match HUD. (Reported by Silexos)
- Updated the HUD Tools panel. Added volume slider.
- Updated the boss health UI. (Contributed by Revan)
Developer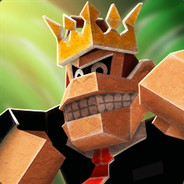 Verified HUD Developer
---
Personal Message
Steam Profile
Twitter
User Comments
380 Comments
---
---
Uh, the images used for the classes when a
I clicked items are huge now. How do I fix that?
---
Posted 19-08-2016, 10:06 PM
---
A great hud with one (ahem) fatal flaw. It is 100% useless with the Scottish Resistance.
---
Posted 19-08-2016, 11:02 PM
---
Where's the respawn timer? The numbers at the top are tiny and not very easy to see.
---
Posted 05-09-2016, 11:20 AM
---