FlawHUD
Download FlawHUD (3.33 MB)

Last Updated: 02-04-2022
Credits
HUD Development Help: N0kk and Wiethoofd
Playtesting: Yotts, Cat, SleepingBear and Strife
Main Menu Background: sevin
Crosshair and Icon Packs: Hypnootize
CastingEssentials Support: pazer
Competitive Closed Captions: clovervidia
Soldier Tribute Image: uberchain
| Operating System | Supported? |
| --- | --- |
| Windows | |
| Mac | |
| Linux | |
| Resolutions | Supported? |
| --- | --- |
| 4:3 | |
| 5:4 | |
| 16:9 | |
| 16:10 | |
| Miscellaneous | Supported? |
| --- | --- |
| Custom Fonts | |
| Custom Menus | |
| Extra Scoreboards | |
| HUD Crosshairs | |
| Minmode Toggle | |
| Streamer Mode | |
| Custom Materials | |
| Easy Customization | |
| Gamemodes | Supported? |
| --- | --- |
| Tournament | |
| Competitive | |
| Arena | |
| Attack/Defend | |
| Capture the Flag | |
| Control Points | |
| Domination | |
| Halloween | |
| King of the Hill | |
| Mannpower | |
| Mann Vs. Machine | |
| Passtime | |
| Payload | |
| Payload Race | |
| Player Destruction | |
| Robot Destruction | |
| Special Delivery | |
| Territorial Control | |
v2022.0401
- Added localization files. Certain text can now be localized into many languages!
- Added page skip buttons to the Steam Workshop screen. (Requested by Awan)
- Fixed item panels appearing misaligned on the quickswitch panel.
- Fixed minor issues seen when using the alternate layout style.
- Fixed the console error relating to menu_thumb_Missing.
- Fixed the crosshair appearing in coaching mode (Contributed by Tiagoquix)
- Fixed the shortcut link to Uncletopia. (Reported by Breadshot)
- Fixed the tournamet panel overlapping the match HUD. (Reported by Silexos)
- Updated the HUD Tools panel. Added volume slider.
- Updated the boss health UI. (Contributed by Revan)
Developer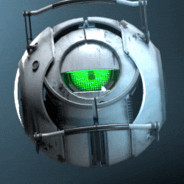 Verified HUD Developer
---
Personal Message
Steam Profile
Twitter
User Comments
378 Comments
---
---
Is there a way to add a hitmarker to this hud for the crosshairs?
---
Posted 04-10-2017, 04:09 AM
---
Linux support can be added by renaming custom/FlawHUD to custom/flawhud. For some reason, it does not search capitalized directories.
---
Posted 06-10-2017, 12:56 AM
---
the pip boy for engi, in this hud the build option is broken :(
---
Posted 14-10-2017, 11:12 AM
---
Please redownload the hud, those issues have been as of October 22, 5pm EST
---
Posted 22-10-2017, 09:56 PM
---
New font is too thin
Also medic's ubercharge meter being really thick compared to other meters is odd
---
Posted 23-10-2017, 05:40 AM
---
I have a problem with the ammo reserve, when I have a weapon out I the ammo thing is in the bottom right and split in half.Meanwhile the hp count is normal.Any help?
---
Posted 23-10-2017, 09:32 AM
---
hi, i have a problem using the hud, when im playing in a community server it wont let me queue for casual...
---
Posted 23-10-2017, 04:17 PM
---
↑sorry, nevermind, turns out it worked ok, maybe i didn't join the pre found match. Nice Hud!
---
Posted 23-10-2017, 04:25 PM
---