Flame Hud
Download Flame Hud (991.29 KB)

Last Updated: 06-12-2020
Description
This is not a hud I made! Since the owner of this hud is no longer active I started maintaining it for a while and later decided to public it here in order to make it more reachable by everyone that still loves it!

Creator: Flame
---
| Operating System | Supported? |
| --- | --- |
| Windows | |
| Mac | |
| Linux | |
| Resolutions | Supported? |
| --- | --- |
| 4:3 | |
| 5:4 | |
| 16:9 | |
| 16:10 | |
| Miscellaneous | Supported? |
| --- | --- |
| Custom Fonts | |
| Custom Menus | |
| Extra Scoreboards | |
| HUD Crosshairs | |
| Minmode Toggle | |
| Streamer Mode | |
| Custom Materials | |
| Easy Customization | |
| Gamemodes | Supported? |
| --- | --- |
| Tournament | |
| Competitive | |
| Arena | |
| Attack/Defend | |
| Capture the Flag | |
| Control Points | |
| Domination | |
| Halloween | |
| King of the Hill | |
| Mannpower | |
| Mann Vs. Machine | |
| Passtime | |
| Payload | |
| Payload Race | |
| Player Destruction | |
| Robot Destruction | |
| Special Delivery | |
| Territorial Control | |
No Changelog has been submitted.
Developer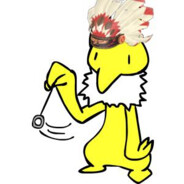 Moderator
---
Personal Message
Steam Profile
Twitter
User Comments
20 Comments
---
---
Please keep this great hud updated in the future. Thanks a million hypnotize
---
Posted 03-03-2019, 03:44 PM
---
the hud is pretty simple and reminds me of the default one, but i think you should make an alternative scoreboard because the one you added doesnt show a lot of players on some resolutions
---
Posted 14-03-2019, 07:30 AM
---
I really like this hud, one thing tho. There doesn't seem to be a basechat.res file anywhere i could find since i don't like the default position of the chat.
---
Posted 26-03-2019, 06:39 PM
---
You can take the basechat file from any other hud and adjust it from there.
---
Posted 30-05-2019, 10:59 AM
---
This HUD didn't work until I put only the Flame Hud folder in my customs, instead of the entire Flame-Hud-master folder. Not sure why that is, but it was confusing at first.
Only complaint is that I don't much like the shade of redish-orange on everything, and when it comes to items menu, I think it would be better if the photos of the classes were spaced out, instead of piled together, as well as just getting rid of the red line that's behind 'em all.
But still a really comfy and good-looking layout when it comes to the actual HUD!
---
Posted 19-08-2019, 04:23 PM
---
Fairly nice HUD, I adore the class portraits, but I'm having a strange issue where it unequips all slot 2 and 3 cosmetics for all classes whenever I change class or join a server.
---
Posted 25-06-2020, 03:25 PM
---