Broesel Hud
Download Broesel Hud (332.89 KB)

Last Updated: 06-12-2020
Description
This is not a hud I made! Since the owner of this hud is no longer active I started maintaining it for a while and later decided to public it here in order to make it more reachable by everyone that still loves it!

Creator: Broesel
---
| Operating System | Supported? |
| --- | --- |
| Windows | |
| Mac | |
| Linux | |
| Resolutions | Supported? |
| --- | --- |
| 4:3 | |
| 5:4 | |
| 16:9 | |
| 16:10 | |
| Miscellaneous | Supported? |
| --- | --- |
| Custom Fonts | |
| Custom Menus | |
| Extra Scoreboards | |
| HUD Crosshairs | |
| Minmode Toggle | |
| Streamer Mode | |
| Custom Materials | |
| Easy Customization | |
| Gamemodes | Supported? |
| --- | --- |
| Tournament | |
| Competitive | |
| Arena | |
| Attack/Defend | |
| Capture the Flag | |
| Control Points | |
| Domination | |
| Halloween | |
| King of the Hill | |
| Mannpower | |
| Mann Vs. Machine | |
| Passtime | |
| Payload | |
| Payload Race | |
| Player Destruction | |
| Robot Destruction | |
| Special Delivery | |
| Territorial Control | |
No Changelog has been submitted.
Developer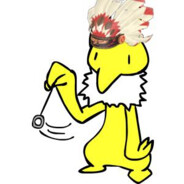 Moderator
---
Personal Message
Steam Profile
Twitter
User Comments
53 Comments
---
---
It might not work on mac I don't know I can't test it. I enabled the mac and linux compatibility by mistake, it was supposed to be off like the others hud I uploaded here, sorry if I can't help :(
---
Posted 23-02-2019, 08:00 PM
---
I don't know why but it's don't working at all. Last Updated: 31-01-2019 (Today 03-06-2019) and no hud ui update.
---
Posted 03-06-2019, 11:48 AM
---
@pyroman50
Colors can be changed from the clientscheme
@Euroheart
Just tested and works perfectly fine for me
---
Posted 26-06-2019, 12:37 PM
---
Damn dude this takes me back to when Star_ was playing tf2 I always liked his hud but it was not updated by the time I started playing, but thanks to you I can finally get my nostalgia trip thanks again dude!
---
Posted 23-09-2019, 01:22 AM
---
hey man, how do you get the health cross to work? i've moved some materials to the ui folder but it comes out to be a purple and black checker board. anything i'm doing wrong?
---
Posted 25-05-2020, 03:15 AM
---
@large man who has a family
You don't move the materials inside ui but inside the main broesel folder.
Basically you take the materials and resource folders from the Health Cross customization then you paste them both inside the main broeselhud folder and when it asks you if you want to replace the files you select yes.
In the end inside the broesel folder you should have materials - resource - scripts
---
Posted 25-05-2020, 11:32 AM
---